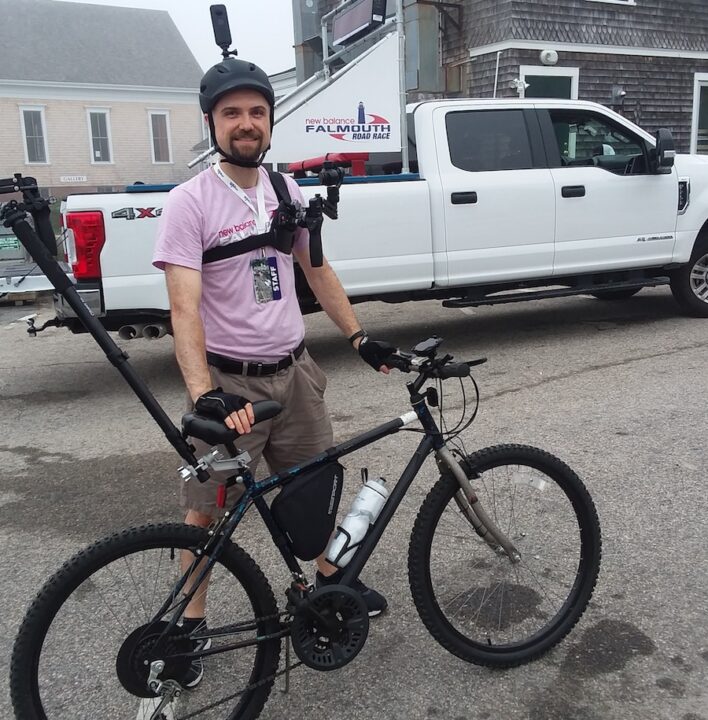 FCTV members and staff produce programming that illuminates every aspect of our community: political dialogue, documentaries, oral histories, scientific discoveries from Woods Hole, sporting events, arts and entertainment, our local government at work, school events, and much more. By fostering the creation and distribution of truly local media, FCTV remains a vital repository of our town's culture and history.
When faced with issues that affect the future of our town and the world around us, Falmouth turns to FCTV for open dialogue and a platform for diverse voices.
Through unfiltered coverage of the matters that concern our town, FCTV offers a crucial nexus for the essential components of democracy, having a transformative effect on how Falmouth builds its future.
Video production workshops are offered on a continual basis. For specific classes and schedules please see the Training section of this website.
FCTV manages three channels. The Public Access Channel, The Educational Access Channel, and The Government Access Channel. In addition to programming, each channel offers a community bulletin board that provides public affairs information relevant to each channel's viewership. During town emergencies or when it is critical that information be shared quickly with residents, tune in for timely information.
Our Facilities And Equipment Policies…
FCTV provides you, as an Active Member, free access to our production facilities and equipment for the purpose of taking your program ideas from concept to production to completion and cablecasting. All programs produced using FCTV's facilities and/or equipment must adhere completely to FCTV's guidelines and be cablecast on the Public Access Channel, unless covered by a Rental Agreement.
Access to all production facilities and equipment is available on a first-come, first-serve basis consistent with FCTV's activities, hours of operation, and guidelines. Members wishing to reserve equipment and their production crew members must be properly certified through FCTV's production courses before they may use the equipment. All programs must be produced or co-produced by a properly certified Member of FCTV. These guidelines and procedures are designed to insure, in as fair a manner as possible, that all persons and groups wanting to use these resources have an equal and fair opportunity to do so. You will receive a copy of these guidelines when you become a Member.